If you are a Magento 2 store owner, order export process surely already become familiar to you. However, it is not kind of easy to export data with multiple options by Magento 2 default. The process may be a frustrating job and takes a lot of your time especially when you complete it manually. Moreover, Magento 2 default only supports CSV file in export data process.
Concern about that limitation of Magento 2, some Magento 2 providers have brought out various Magento 2 Order Export extensions to improve Magento 2 default. Nevertheless, we think that you may be confused a lot when choosing the most suitable extension among thousands Magento 2 Order Export extensions from the market.
Hence, in this article, we would like to review three most outstanding Magento 2 Order Export Extensions which are carefully selected among many others on the market. These modules are hand-picked by BSSCommerce team based on the following criteria:
Extension function

Ranking

Provider's reputation

Rating and reviews
One can say that Order Export extension for Magento 2 by Amasty is an useful tool for your Magento 2 store. The module provides you power to easily export order management and flexible export profile configuration. All invoices, shipments, product and credit memo information and other related data are supported to be exported as quick as possible. Magento 2 owners can create any number of highly flexible Magento 2 order export profiles and pre-select output format inform of CSV or XML file. Also, it is possible to combine certain conditions which will let Magento 2 module export order with all the selected data as wish. Specifically, after all the information is combined together, you will be able to send to your email or upload to the server directly per your convenience.
Fundamental features of Magento 2 Order Export extension by Amasty:
Rapidly export order, product, shipment and customer information.

Freely create profiles and make order export process automate.

Easily generate CSV or XL files.

Send export files by email.

Upload files to a server.

Export orders of a certain customer group.
Review: The Magento 2 Order Export will surely bring you great experience through its outstanding features. It cost $219 for Community Edition and $519 for Enterprise Edition with 3 months free support. Addition to these, installation service fee is $59.
Magento 2 Orders Export and Import by Aitoc provide a lot of outstanding features to help you export products order to warehouses efficiently. With the module, you can totally export orders by selecting them at the Orders Grid conveniently. Hence, you do not need to concern that refile and reload your profile process waste your time as well. In addition, you are able to export anything related to orders such as order items, order address, invoices, credit memos, shipments, transaction, etc. There are four ways that you can choose to export orders. The first one is to manual export from order grid. The second one is to automatically export after checkout. The third one is to export after invoices are created in an order. And the last one is to automatically export by cron. Moreover, the Magento 2 Orders Export and Import by Aitoc not only supports to export orders but also import orders conveniently.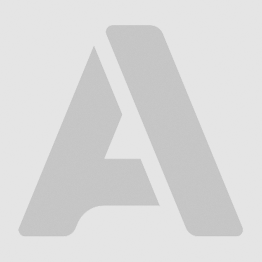 Oustanding export orders features of Magento 2 Order Export and Import by Aitoc:
Feel free to select order fields and order entities to export them or not.

Freely choose specific parts of orders (by status, number, date, Customer ID and Product ID) to export.

Export the fresh orders within the set range.

Edit Profiles settings before starting the order export process.

Sent or upload orders database to Local Server, Remote FTP or Email.
Review: This is one of the best Magento 2 extension for Order Export on the market. To own such module, you must pay $149 for Community Edition and $299 for Enterprise Edition. These prices are quite reasonable and worth with what the module offers.
Magento 2 Orders Export Tool by Wyomind offers you ability to generate XML, CSV and TXT files from backend and export them to your CRM/ERP software or use for reporting purposes. Any kind of export file types with different complicated level can be easily customized by  Orders Export Tool extension for Magento 2. Of course, when using the module, you can export all information that is related to orders such as orders, ordered items, payments, invoices, shipments and credit memos. In addition, the extension is really easy to install and configure as wish.
Main features of Magento 2 Orders Export Tool by Wyomind:
Export every part related to order

Export your data into XML, CSV and TXT files

Add any attribute to your data feed templates

Create your own attributes

Add PHP code to your templates

Start with the sample templates included in the extension  

Preview your data feeds and use the syntactic helper to avoid misprints  

Use the scheduled tasks to automatically update and generate your data feed

Send all your exports by email

Upload your data feeds via FTP
Review: This is a good and simple Magento 2 extension for order export. It is reasonably priced at $150 for Community Edition and $225 for Enterprise Edition. When installing this extension, you are also offered 15 days money back guarantee and free lifetime support.
Conclusion
Hence, here is the detailed information as well as reviews about top 3 superior Order Export extensions for Magento 2 we want to share with you. Hope that after reading this article, you will easily choose the most suitable one to comprehensively improve your Magento 2 store. In case you want to submit your extension the Order Export extension list or suggest removing an item from the list, please feel free to contact us. If you find it helpful for you, please Like, Share and Subscribe to Magext for more helpful extension review articles.