Working as a businessman, you surely know email marketing has become an essential campaign for widening your store reputation. By the smallest action, Magento 2 store owner can show customers how your honest caring to them. Then, it will be easier to approach their attention literally. However, in Magento 2 default, the email sent to customers is in form of the unregistered email. It means that the email's trustworthy level may be considered pretty low and then your email will go to spamming box without any notification to the receiver about its existent. Let's think about it when all of your important information such as Order Confirmation, Invoice, Shipment Information,… could not be sent to customer's inbox but determined as spam trash, how tremendous your business has to suffer from the detriment. Fortunately, many Magento 2 providers had concerned about that limitation and then various Magento 2 extensions for SMTP Pro Email have been launched to the market to overcome that bombardment.
Hence, in this article, we would like to show you detailed analysis and reviews about the 4 best Magento 2 SMTP Pro Email extensions which are carefully selected among many others on the market. These modules are hand-picked by Magexts team based on the following criteria:
Magento 2 SMTP Pro Extension's function

Ranking

Provider's reputation

Rating and reviews



With Mageplaza Magento 2 SMTP Pro Extension, Magento 2 store owner is able to take more control on customization and running test sector on Magento 2 SMTP server which can help your email approaches customer successfully. Generally, the module supports almost email service providers to help you save your time on shaping business email. Moreover, Mageplaza Magento 2 SMTP Pro Extension also offers function which is testing email. It means you are able to test by yourself if the current email setting is work accurately or not to ensure that your email can reach out customer mail box. Also, all your sent email logs are kept and permit Magento 2 store owner check back and fix mistakes if they exist. Last but not least, Mageplaza provides you a friendly host and configuration with brief user guide which can help you easily use the module your own.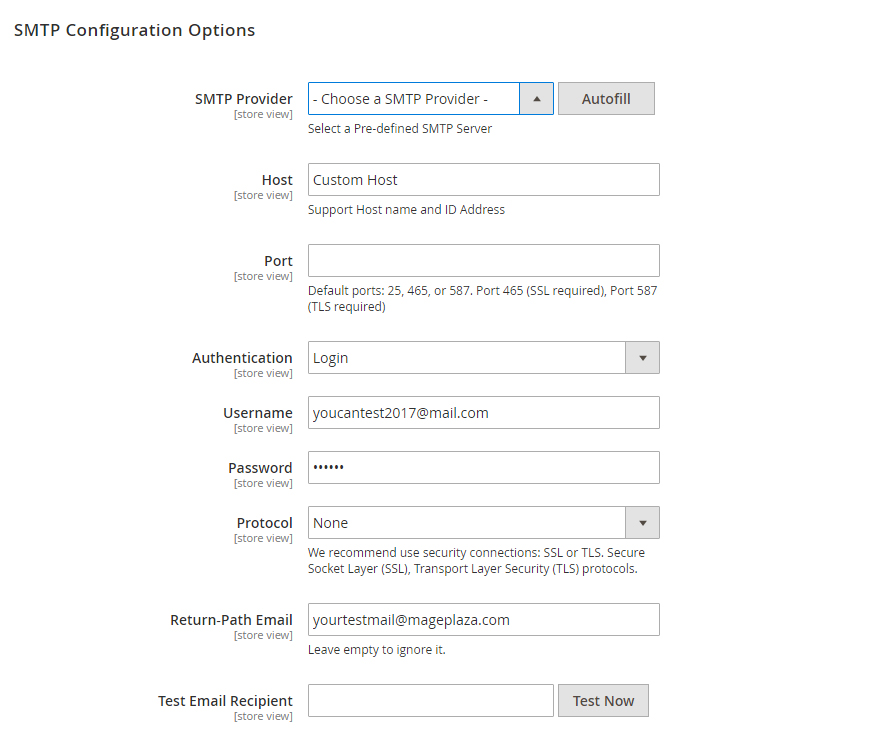 Main features of Mageplaza Magento 2 SMTP Pro Extension by Mageplaza:
Supporting almost email service providers

Allowing to test email

Ability to record, delete, check and preview sent email logs

Providing developer mode

Flexible configuration
Review: One of the best Magento 2 SMTP Pro Extension. Especially, it is free to install with both Communication Edition as well as Enterprise Edition.
Magento 2 SMTP Pro Extension by Landofcoder helps you to approach customers effectively by sending reliable emails to customers from a local hosting or custom SMTP server. Generally, it is supported multiple reliable email sender for you to choose. Before sending out the email, the module run tests to make sure that there is no spam content existing in your email. Furthermore, you are enabled to test your email easily with supporting of debug mode. Besides, your sent emails are saved and always be available for you to back track and check message in detail.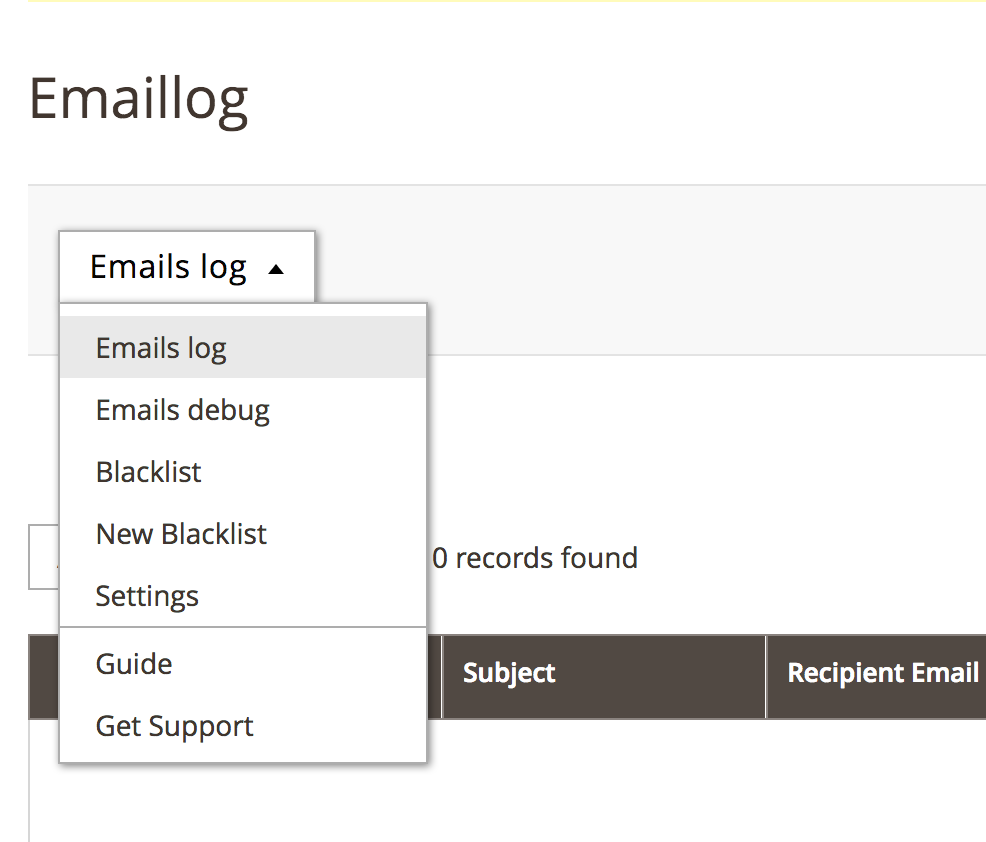 Main features of Magento 2 SMTP Pro Extension by Landofcoder:
Allow to use your own SMTP server or more than 28 popular services

Take full control over the module setting

Ensure all customers receive your email

Check spam content easily
Review: The module works well and it is very easy to install and configure. However, to own this module, you have to pay a pretty high price at $168
Using Magento 2 SMTP Email Setting by Amasty, Magento 2 store owner is enabled to choose any third-party SMTP email server to send email and increase your email reputation. So, your emails will easily reach out your customer mail box with the highest chance. Moreover, you now have ability to check SMTP connection, if there us any error, it will be clearly displayed in the debug log. The Magento 2 SMTP Email Setting extension by Amasty also offers you power to log in al email sent from your Magento 2 store and view it in detail. Besides, every SMTP email works with debug, then you can see the log, check it to make sure that the Magento 2 SMTP settings work correctly.
Fundamental features of Magento 2 SMTP Pro Extension by Amasty:
Usage of reliable SMTP server greatly

Improves the chance of email delivery

Setup SPF record for your domain

Ability to check SMTP connection

Debug mode for easy detection of wrong Magento email settings

Log of emails with detailed view
Review: The module is a good choice for Magento 2 store owner as well. It costs $79 for Community Edition of Magento 2 SMTP Pro Extension and $279 Enterprise Edition.
When using Magento 2 SMTP Pro Extension by Xtento, you have power to take full control over email configuration in SMTP settings. It includes ability to not only choose more than 27 reliable email providers as well as debug email sending issues. Thus, your emails are ensured to be sent properly by using the Magento 2 SMTP Pro Extension's built-in email log.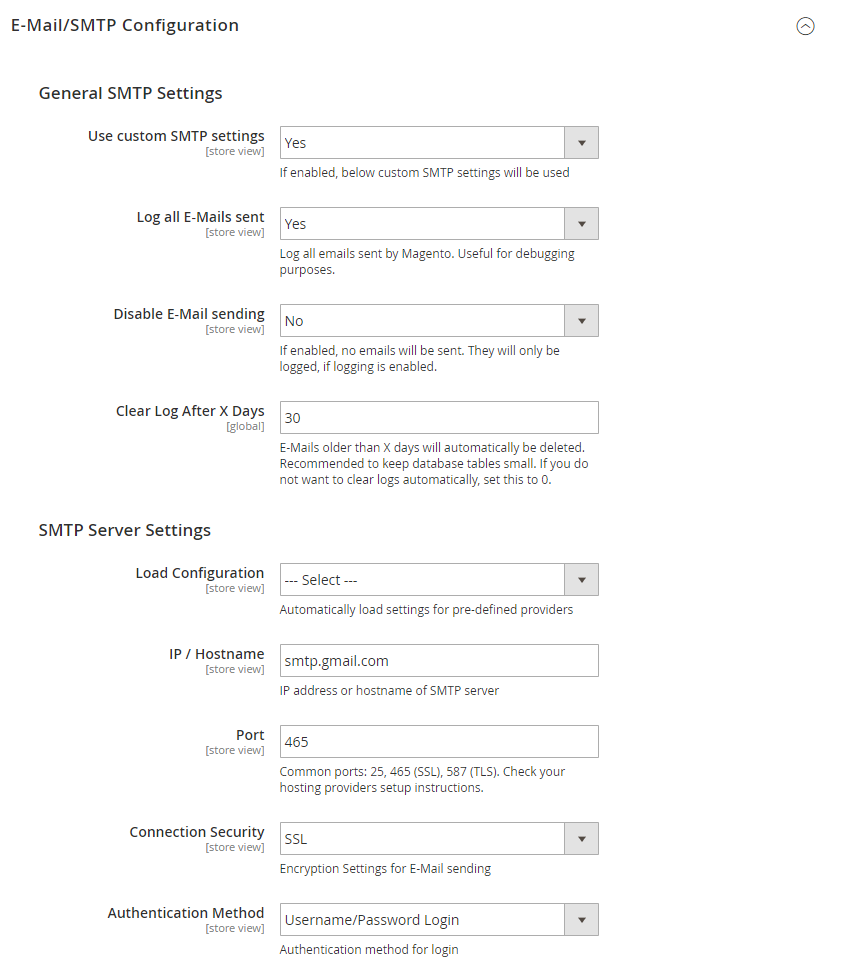 Main features of Magento 2 SMTP Pro Extension extension by Xtento:
Support more than 27 popular email providers

Able to verify email delivery settings

Able to log all sent emails

Debug email delivery issues

Easily install and configure
Review: Magento 2 SMTP Pro Extension extension by Xtento is not as popular as three extensions above. However, it still works well and helps you to improve your email settings. It is reasonably priced at $129 as well.
Conclusion
In short, here are all the details and reviews of 4 great Magento 2 SMTP Pro Extensions we want to share with all of you. In case you want to submit your Magento 2 SMTP Pro Extension on the list or suggest removing an item from the list, please feel free to contact us. If you find it helpful for you, please Like, Share, and Subscribe to Magexts for more our upcoming extension review articles.